CNC Machining Billet Parts
Product Description (1). Motor bike parts (2).Material: Aluminum (3).Surface Finished: clear anodized (4).Process: CNC Milling (5).Tolerance: as per request 2. Parts Information: (1). Applicable Material---Aluminum/zinc alloy, iron, steel alloy, plastic, brass, steel, and stainless steel (2)....

CNC Machining Billet Parts
Quick review: CNC Machining Billet Parts is produced with the stable quality & fast delivery to improve the production for your products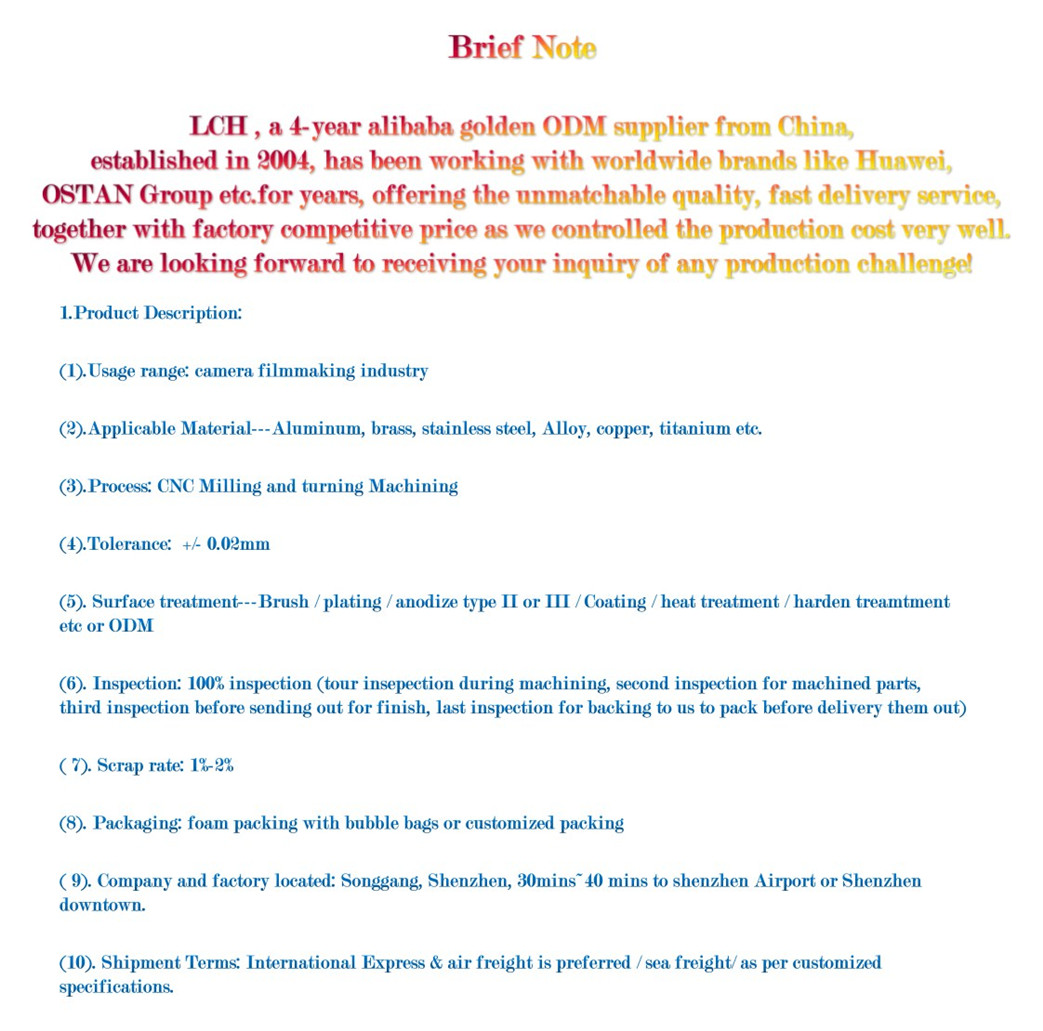 If you're looking for the cnc machining billet parts, welcome to buy the quality products made in China in bulk with our professional manufacturers and suppliers in China. The customized service and the free sample are offered in our factory.
Hot Tags: cnc machining billet parts, China, factory, suppliers, manufacturers, customized, bulk, free sample, made in China